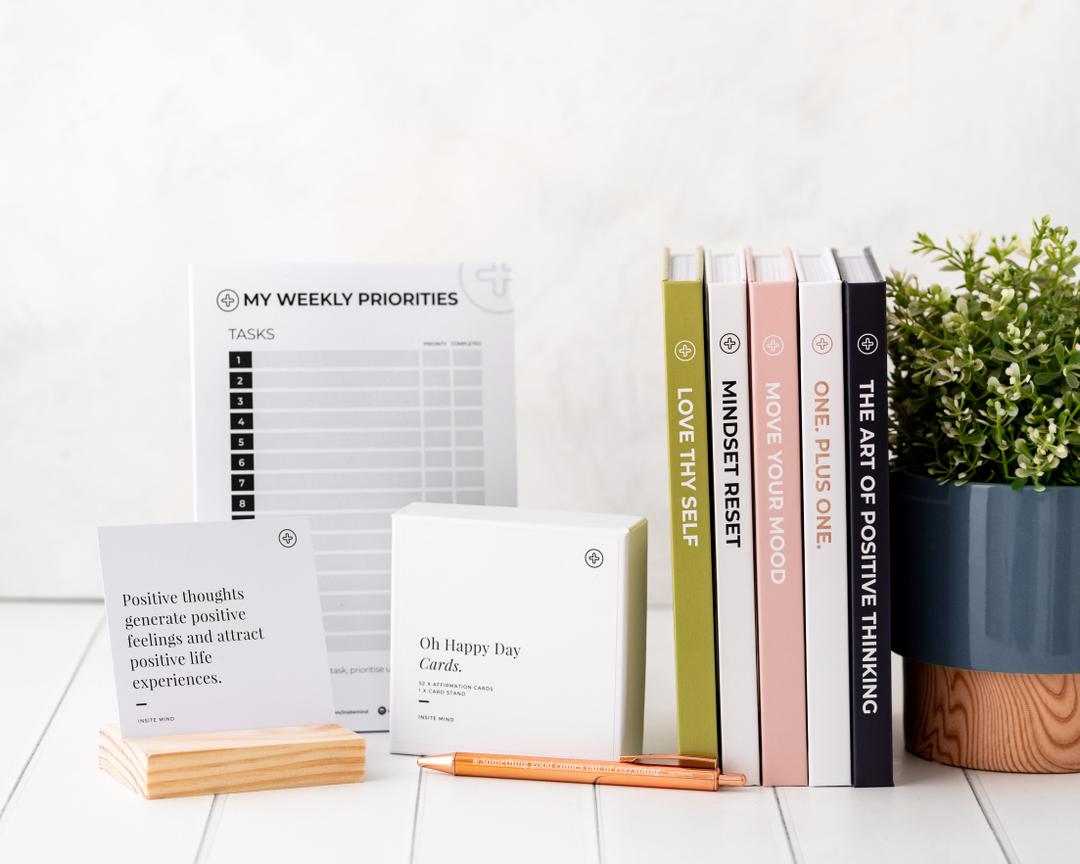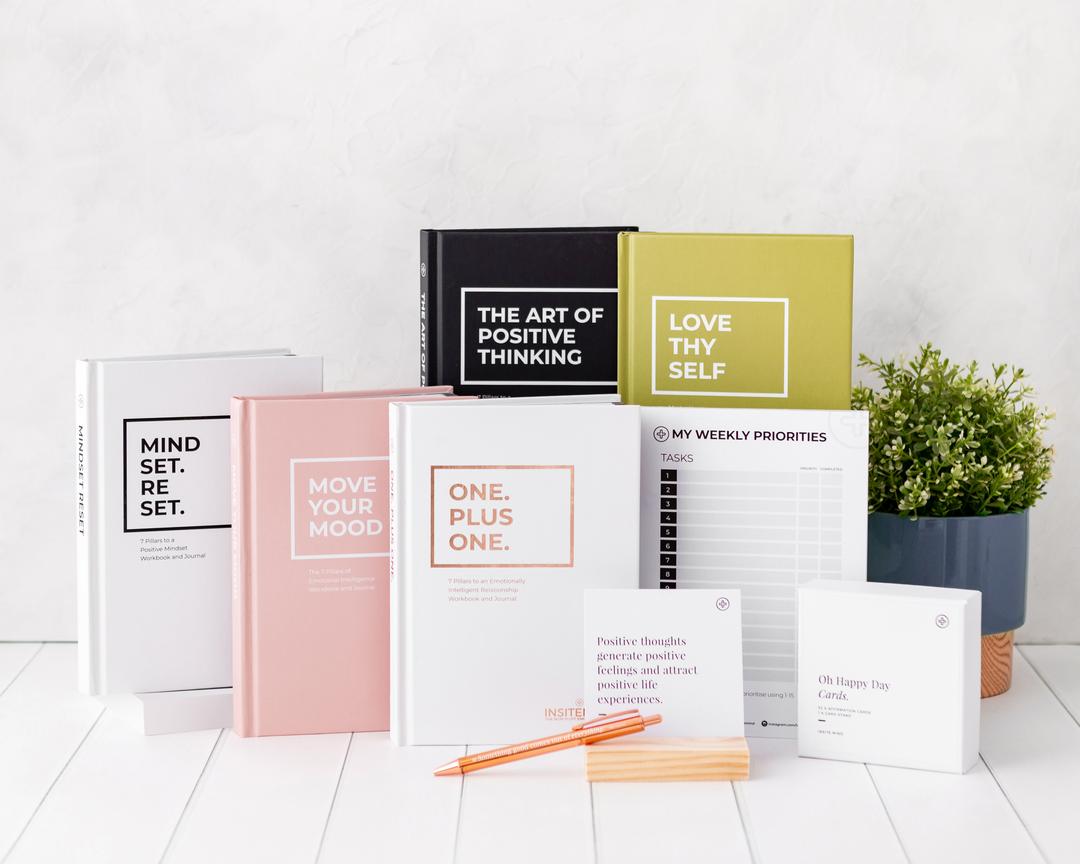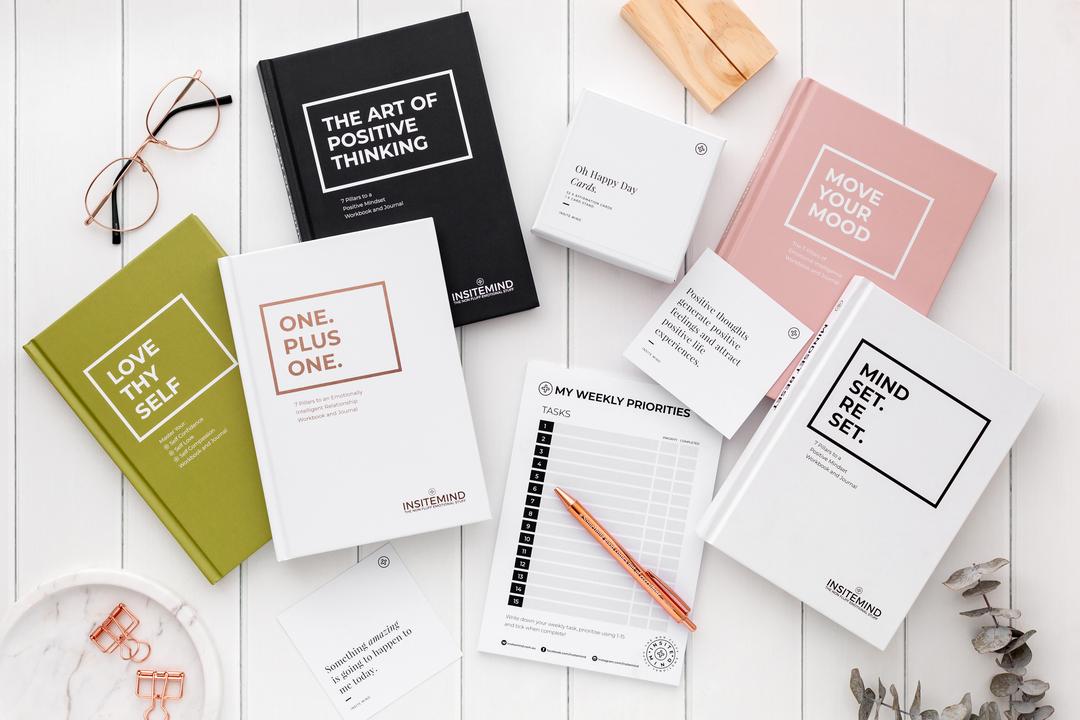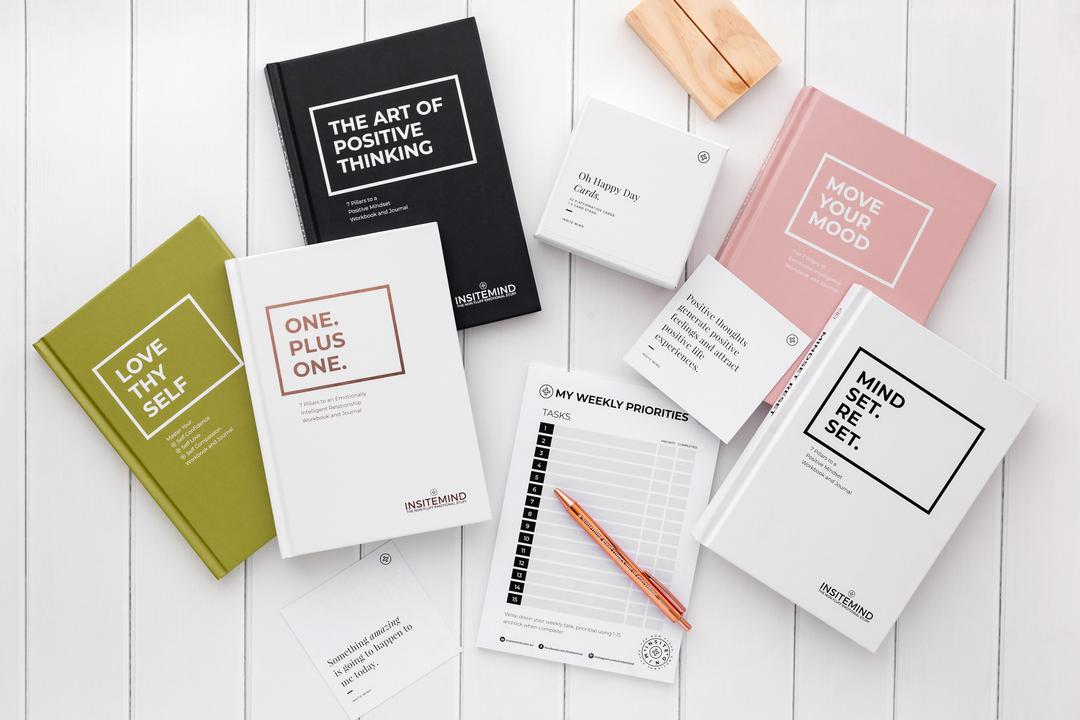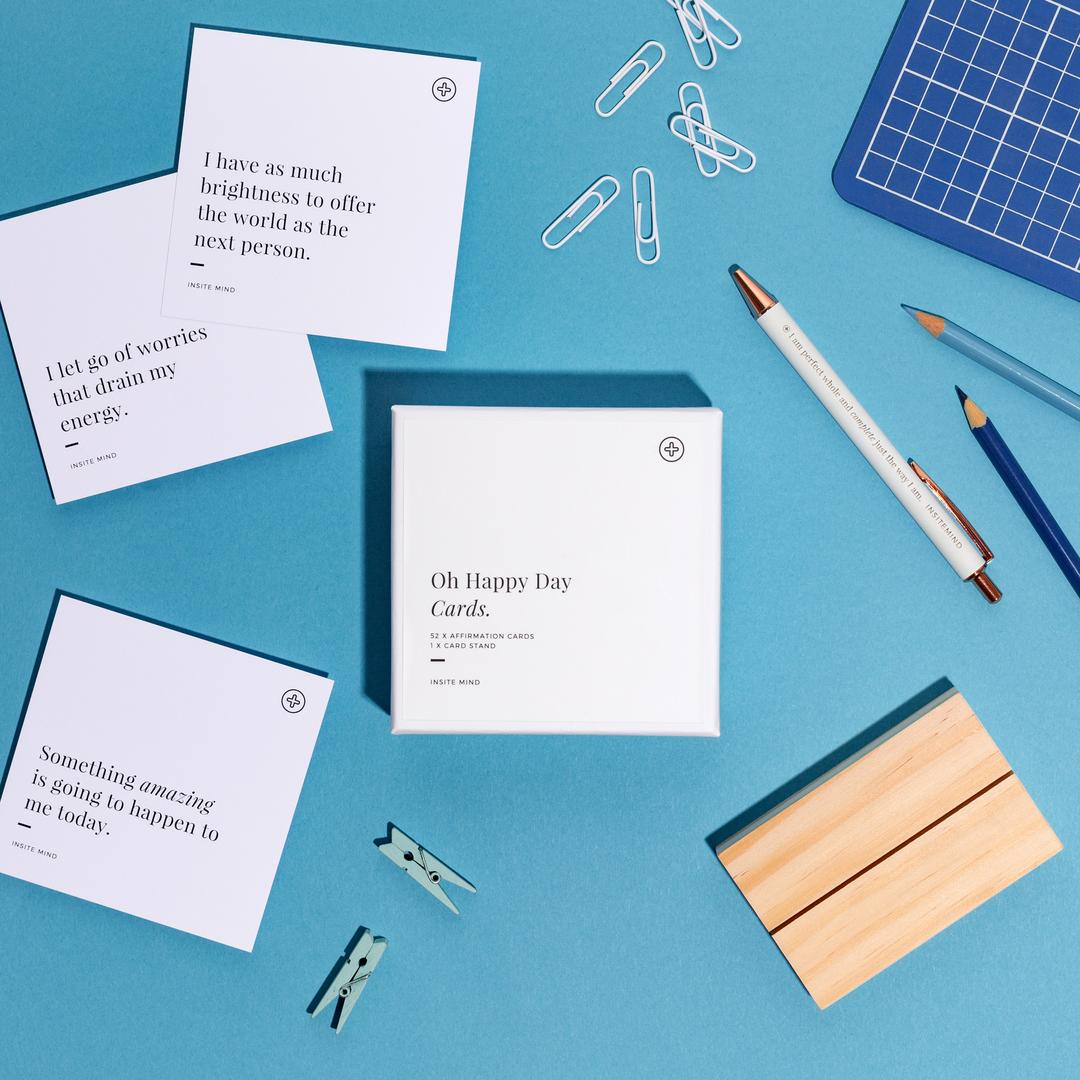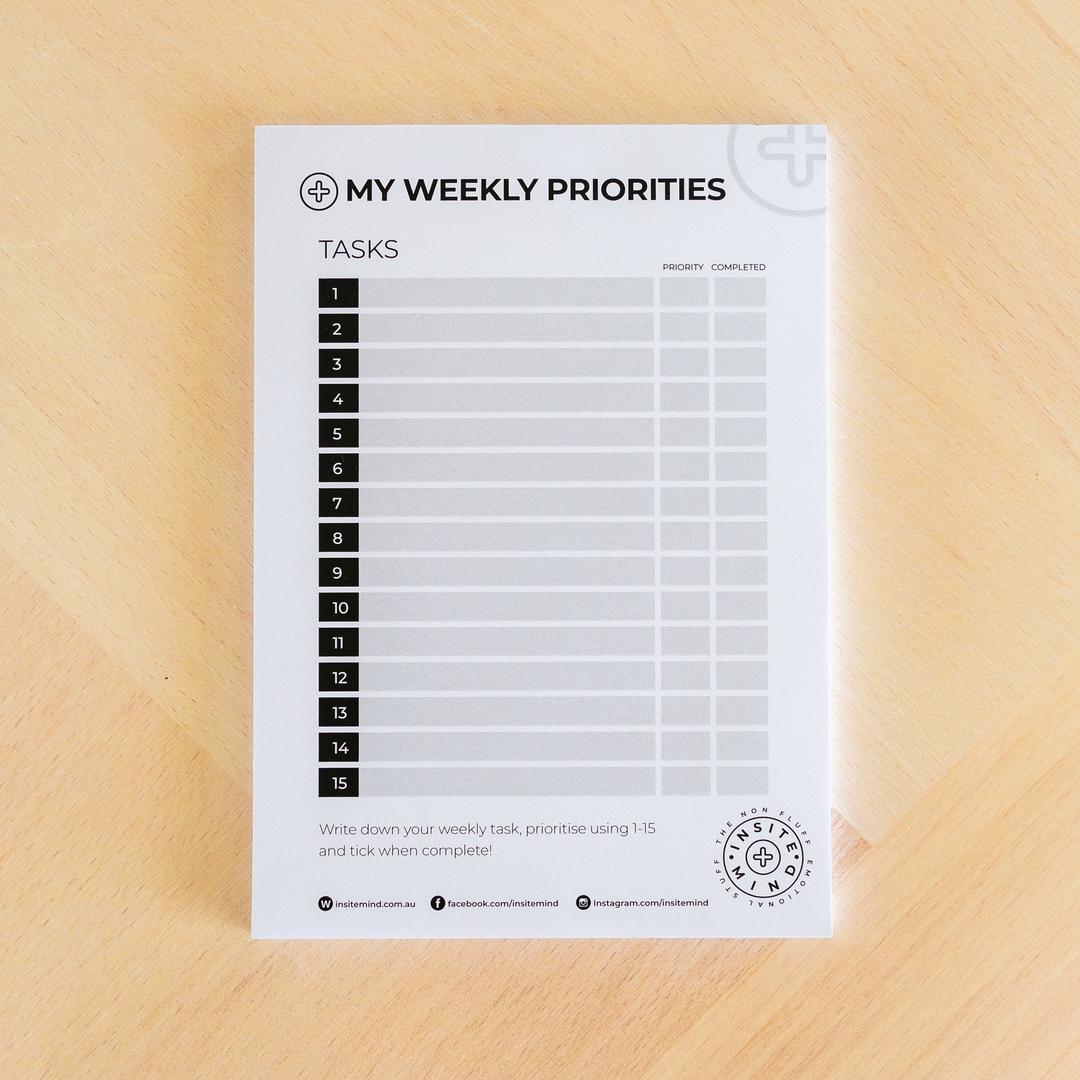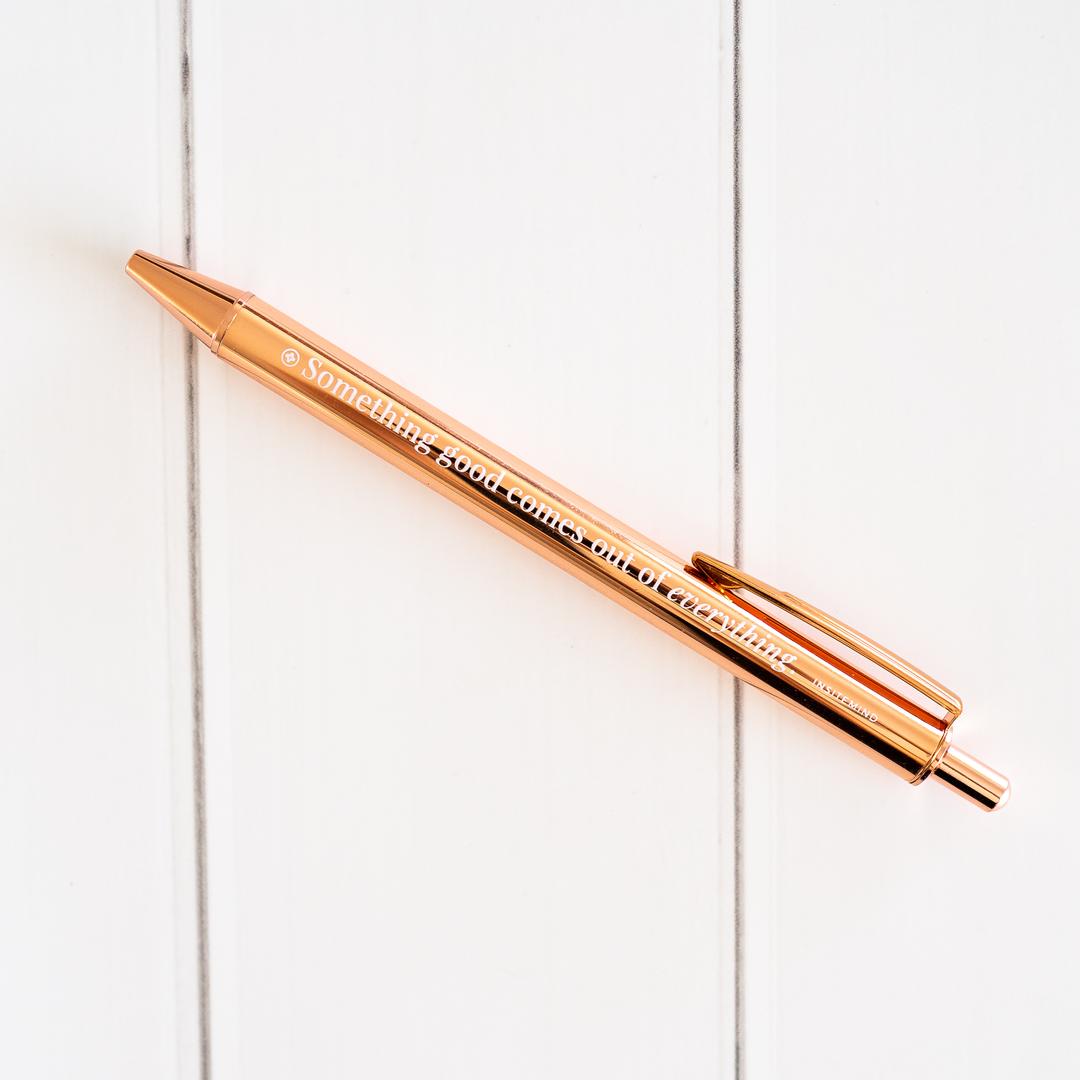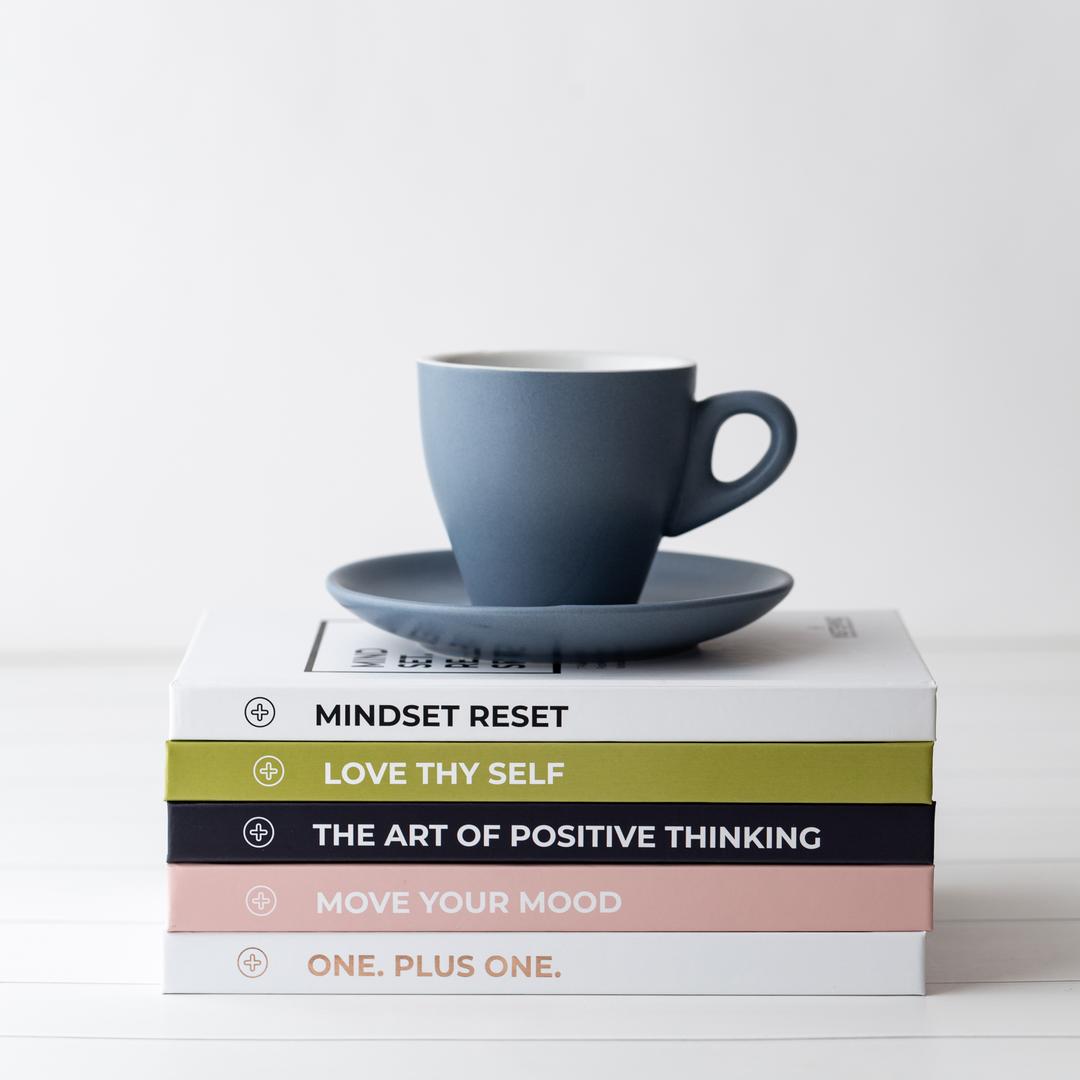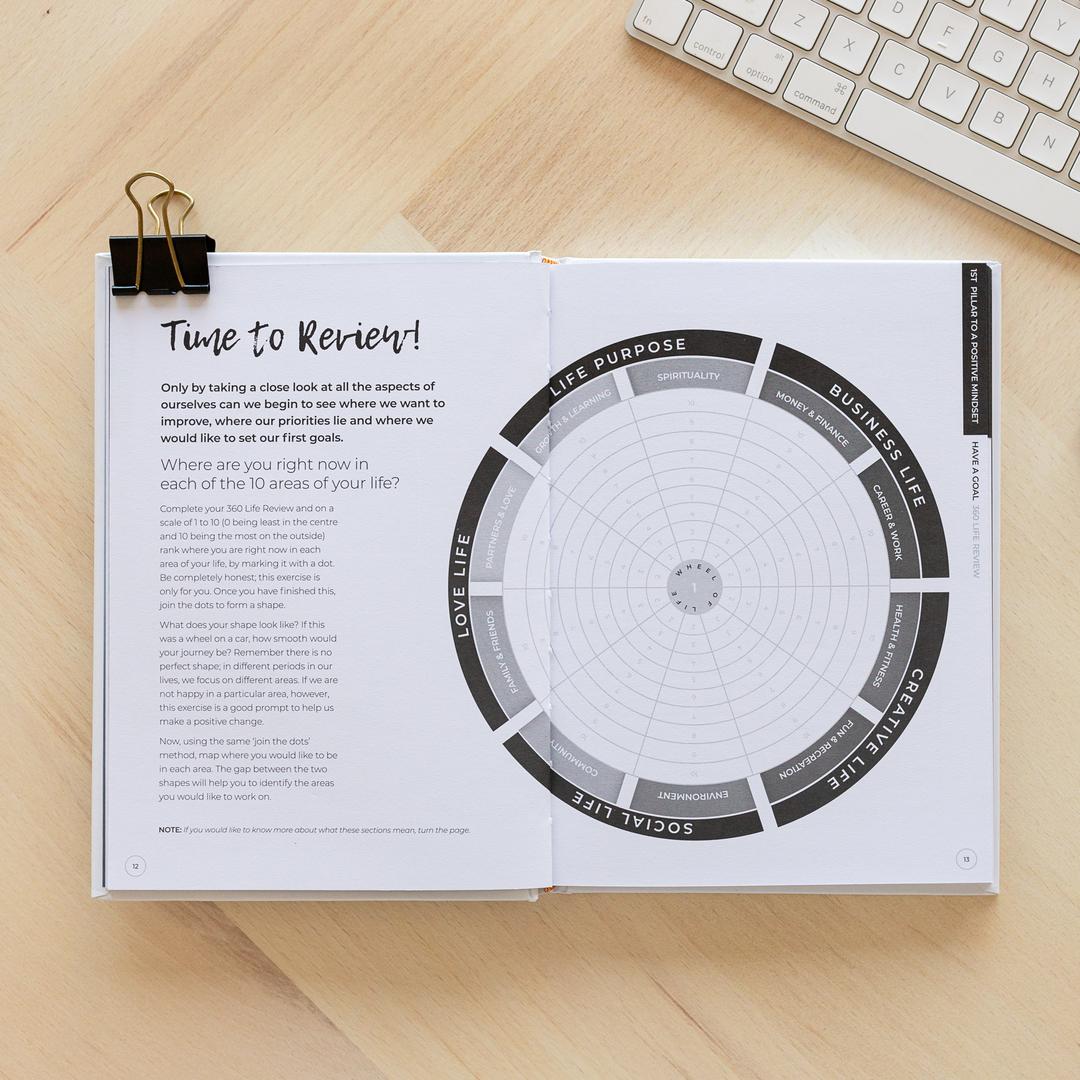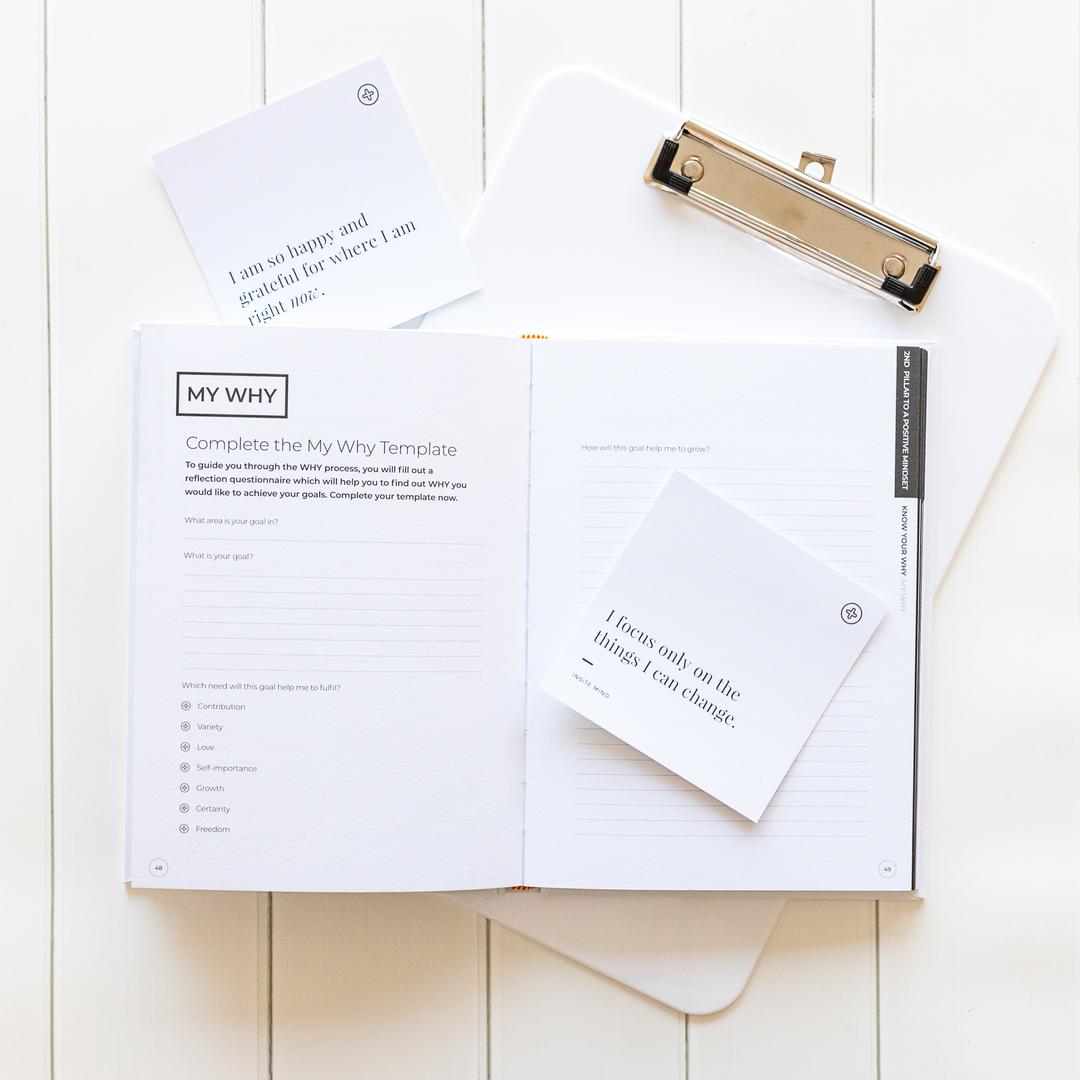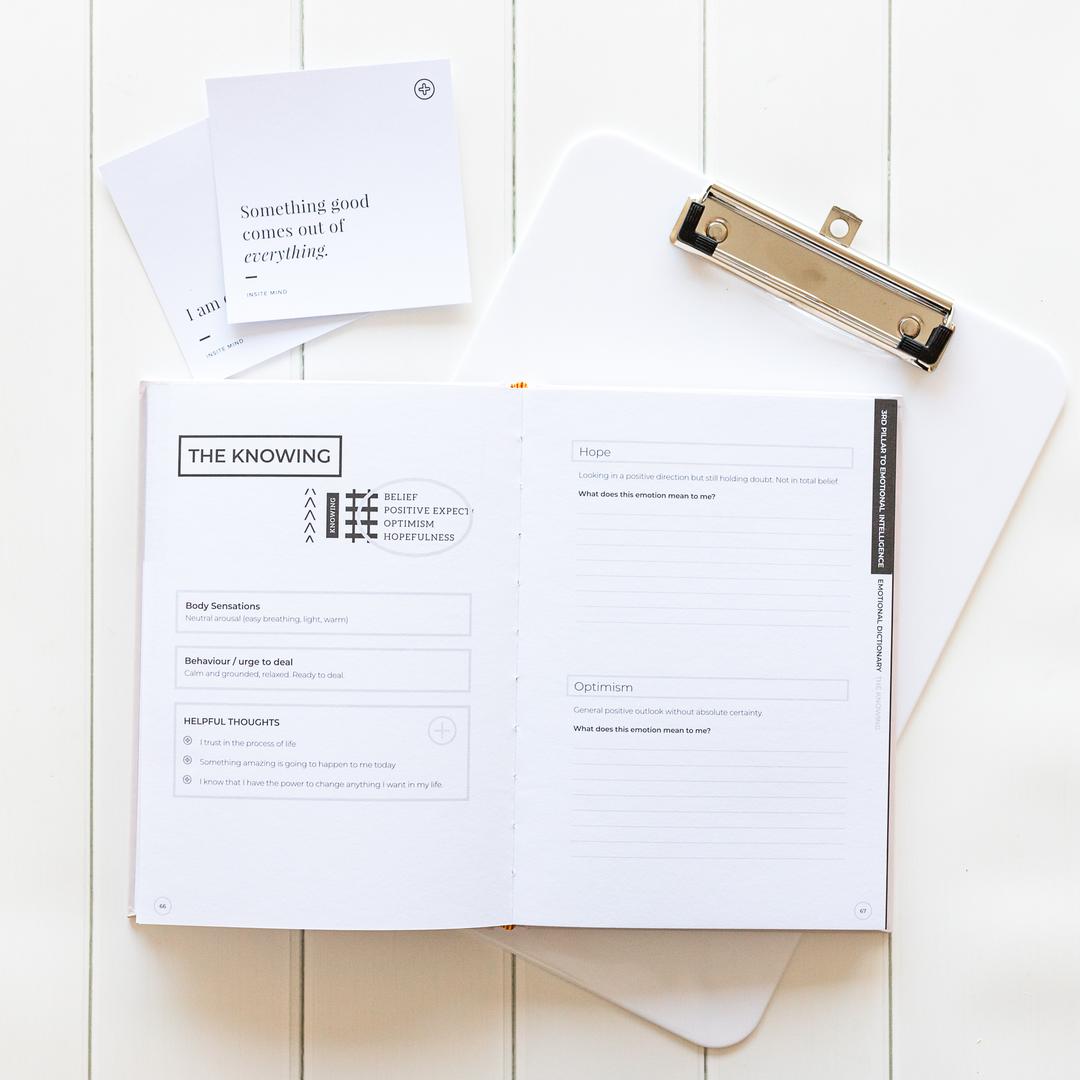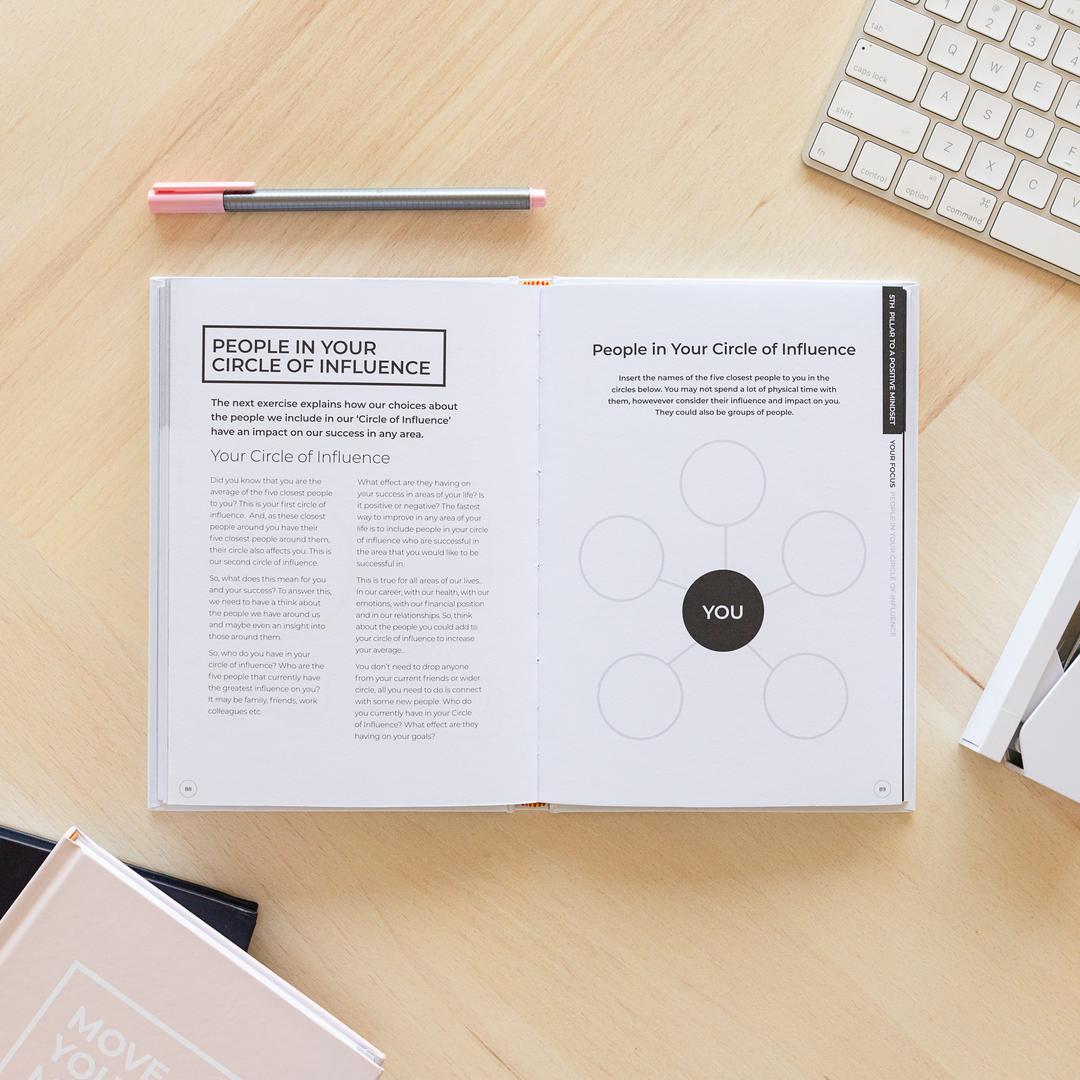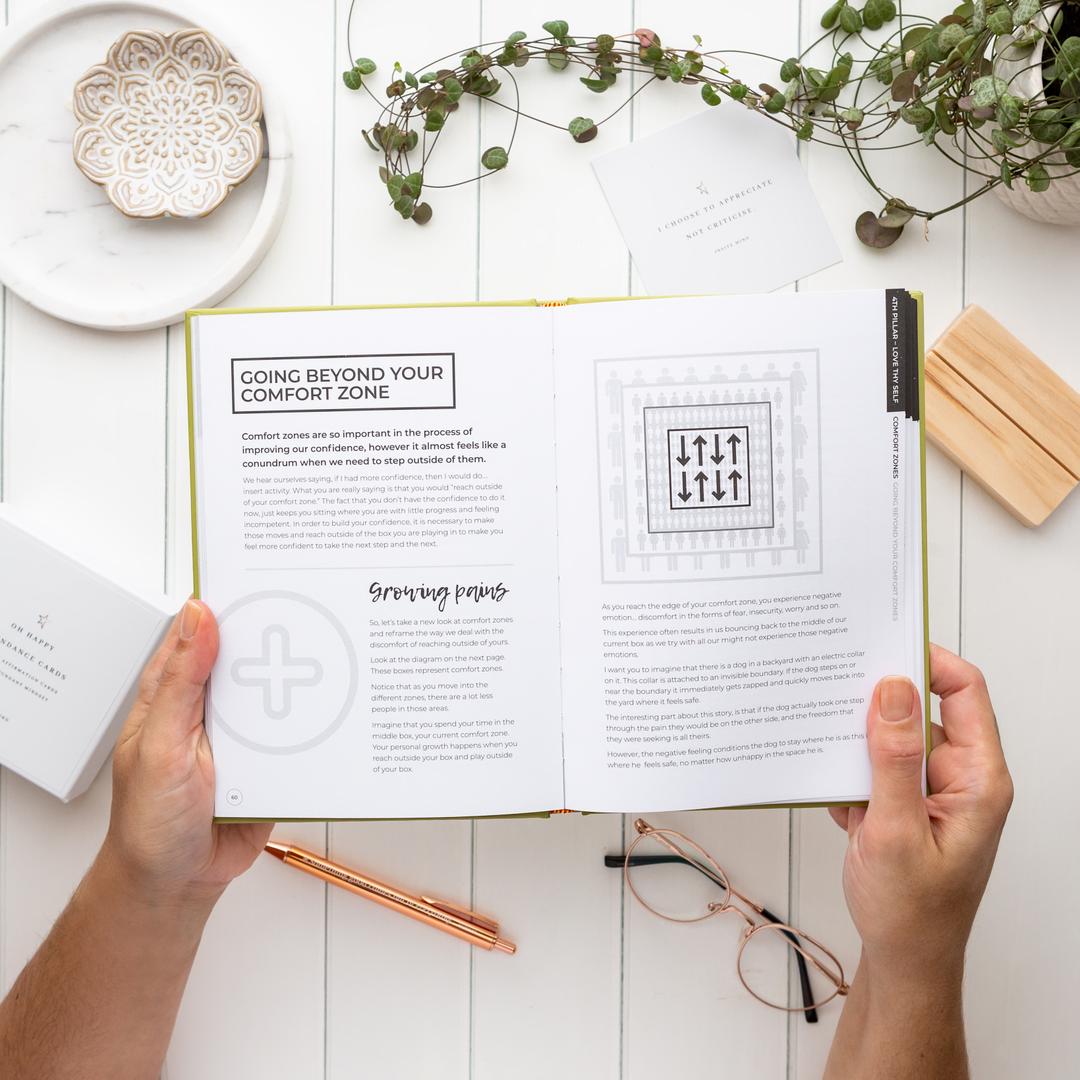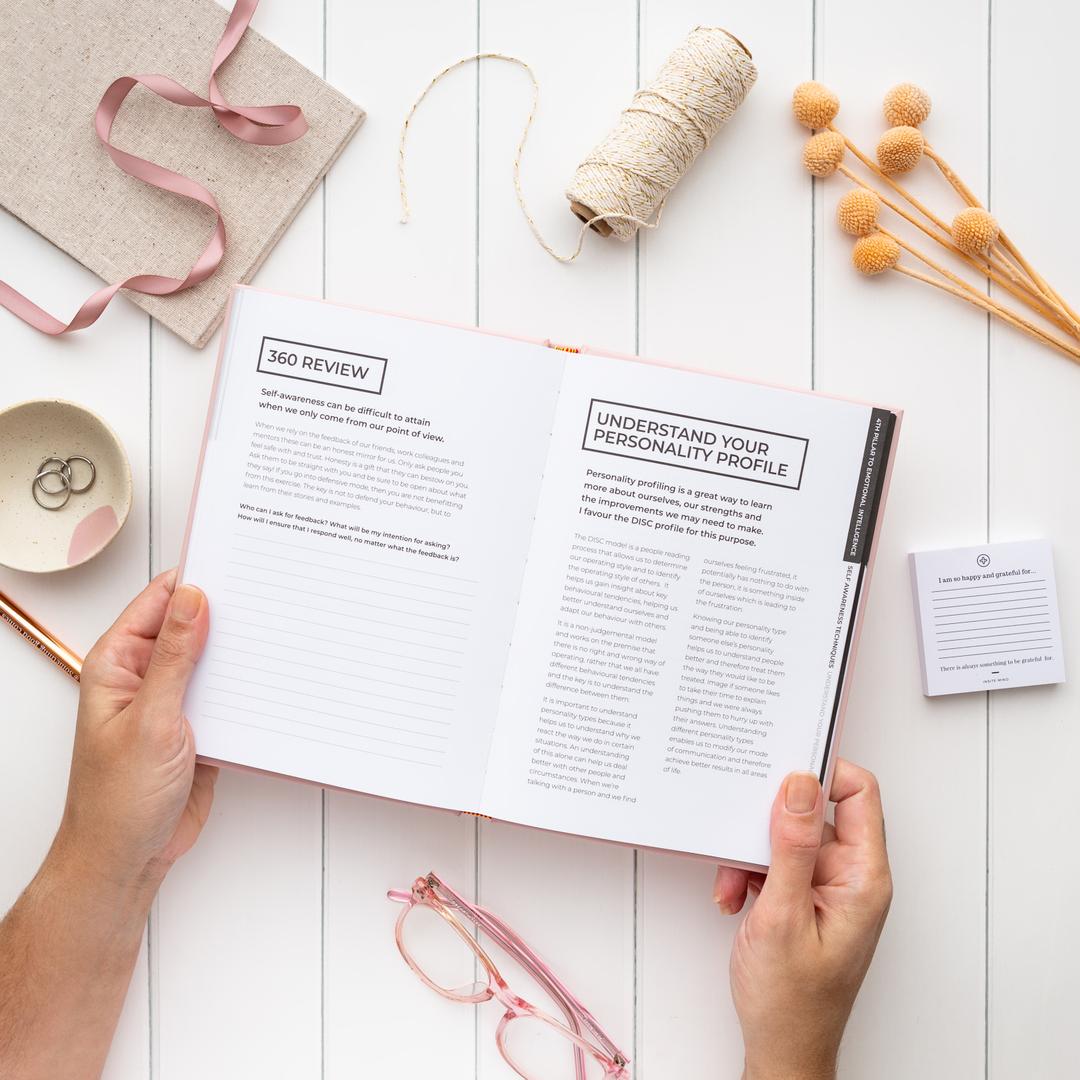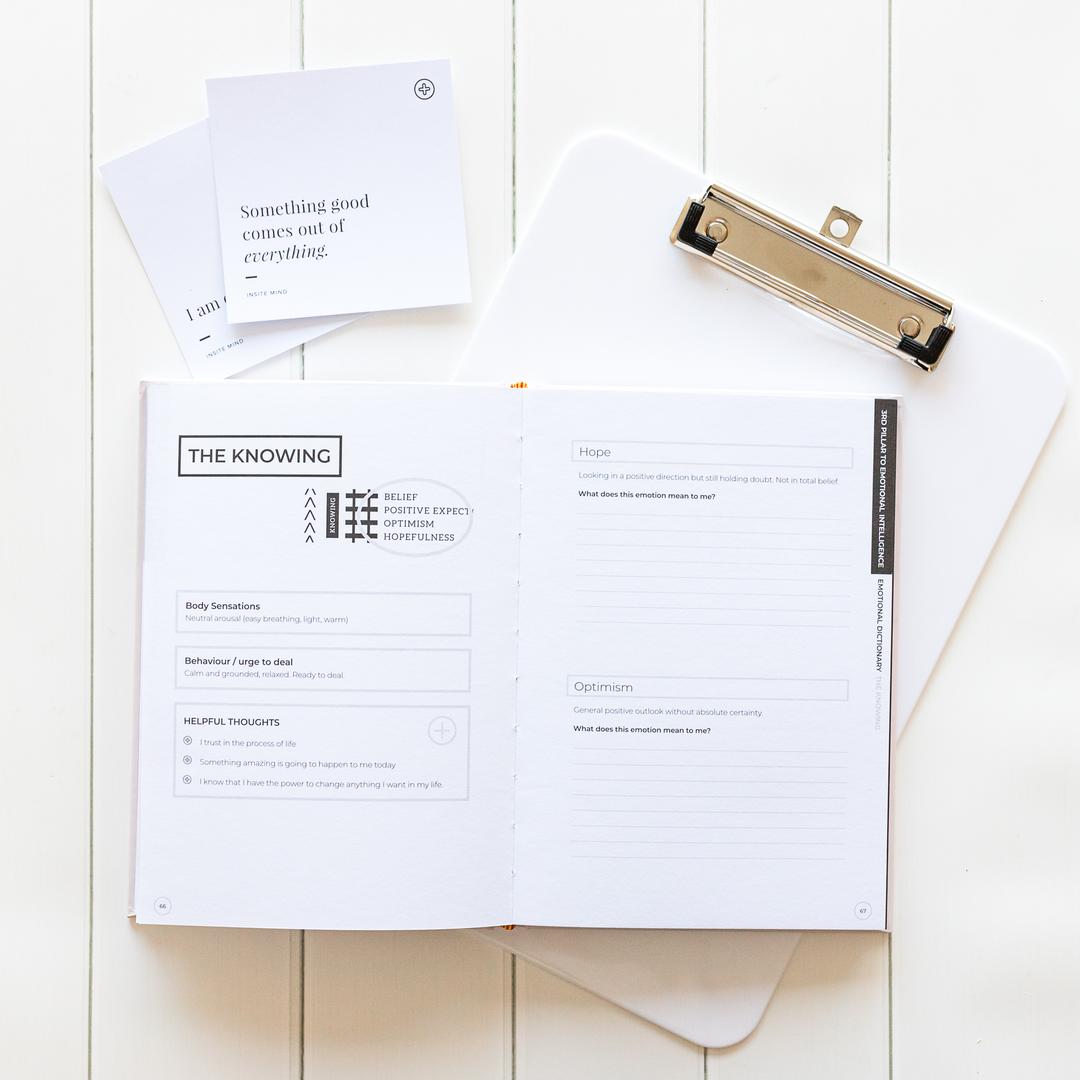 The Transformation Pack: Positive Mindset Workbooks + Positive Affirmation + Daily Task Planner
The Transformation Pack includes all 5 of our best selling workbooks and journals:
Mindset Reset
The Art of Positive Thinking
Move Your Mood
One. Plus One
Love Thy Self
PLUS our best selling Oh Happy Day Cards, our beautiful Rose Gold Affirmation Pen and the ever helpful My Weekly Priorities Pad.
& Free Delivery in Australia, New Zealand, US & UK
100% No-Risk Money Back Guarantee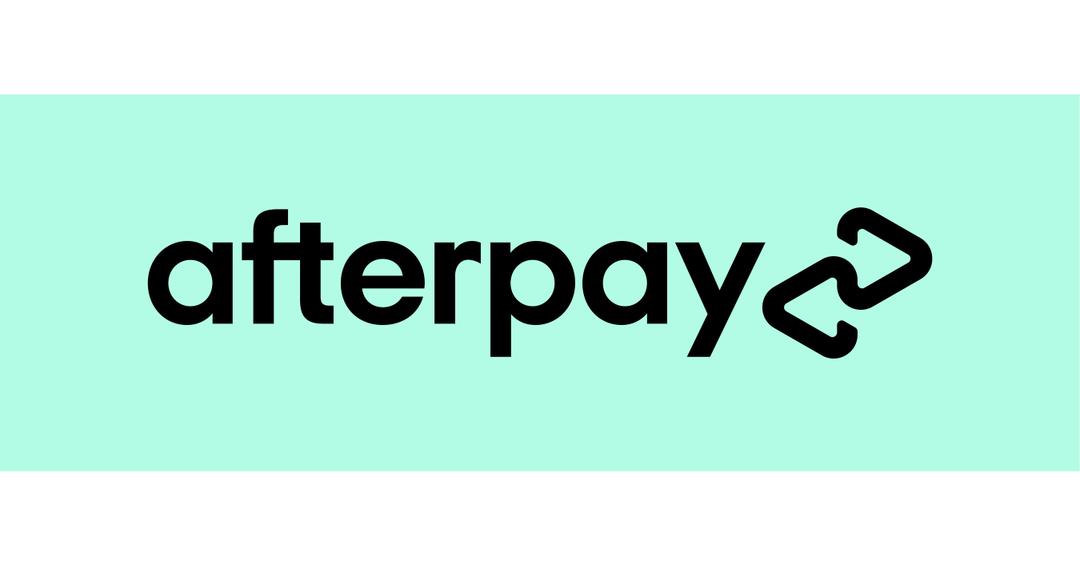 The Transformation Pack includes all 5 of our best selling workbooks and journals:
Mindset Reset
The Art of Positive Thinking
Move Your Mood
One. Plus One
Love Thy Self
PLUS our best selling Oh Happy Day Cards, our beautiful Rose Gold Affirmation Pen and the ever helpful My Weekly Priorities Pad.
What are people saying about the Transformation Pack?
★ ★ ★ ★ ★
LOVE THESE
"I have allocated time each day to completing these and WOW. I absolutely love these, they give you a different perspective on how to think/ challenges your current way of thinking. I'm feeling a thousand times better for having started these. So much more positive :)"

- Jess B
★ ★ ★ ★ ★
"I bought these to get the new year started right. I love the clean design and step by step process in each journal. I loved them so much I gifted them to a friend who has added them to her desk space (no other books allowed there) and was gushing over them! I'm buying myself another set and we plan to do the corresponding Insite Mind workshops this year together too. If you're on the fence, go for it! Much better than any other journals I've seen before."
-Lisa R
More Than Just Journals...
Our workbooks are not only journals but actual tools that guide, educate and change the way you think.
Something you can use daily to create lasting change.
The Tools You Need to Transform Your Life.
Use the tools to help you take control of your thoughts, emotions, and the direction of your life.
Mindset Reset.
Focus on your goals and the mindset to achieve them. Reset yourself on the path you would like to take your life on.
Work through this self paced workbook to define your path and your goals including:
Define want you

want

and

create your goals

Get to know the

real you

Unlock the path to your

positive self

Visualise a

successful you

Learn the way to

challenge

those

unhelpful thoughts

Manage negative thinking

Change your environment

to help you become successful in any area

Master

the techniques of

visualisation

- projecting yourself into the future
...and so much more!
Each section of this self paced workbook takes you through new learnings and includes practical exercises to help you implement strategies into your life immediately.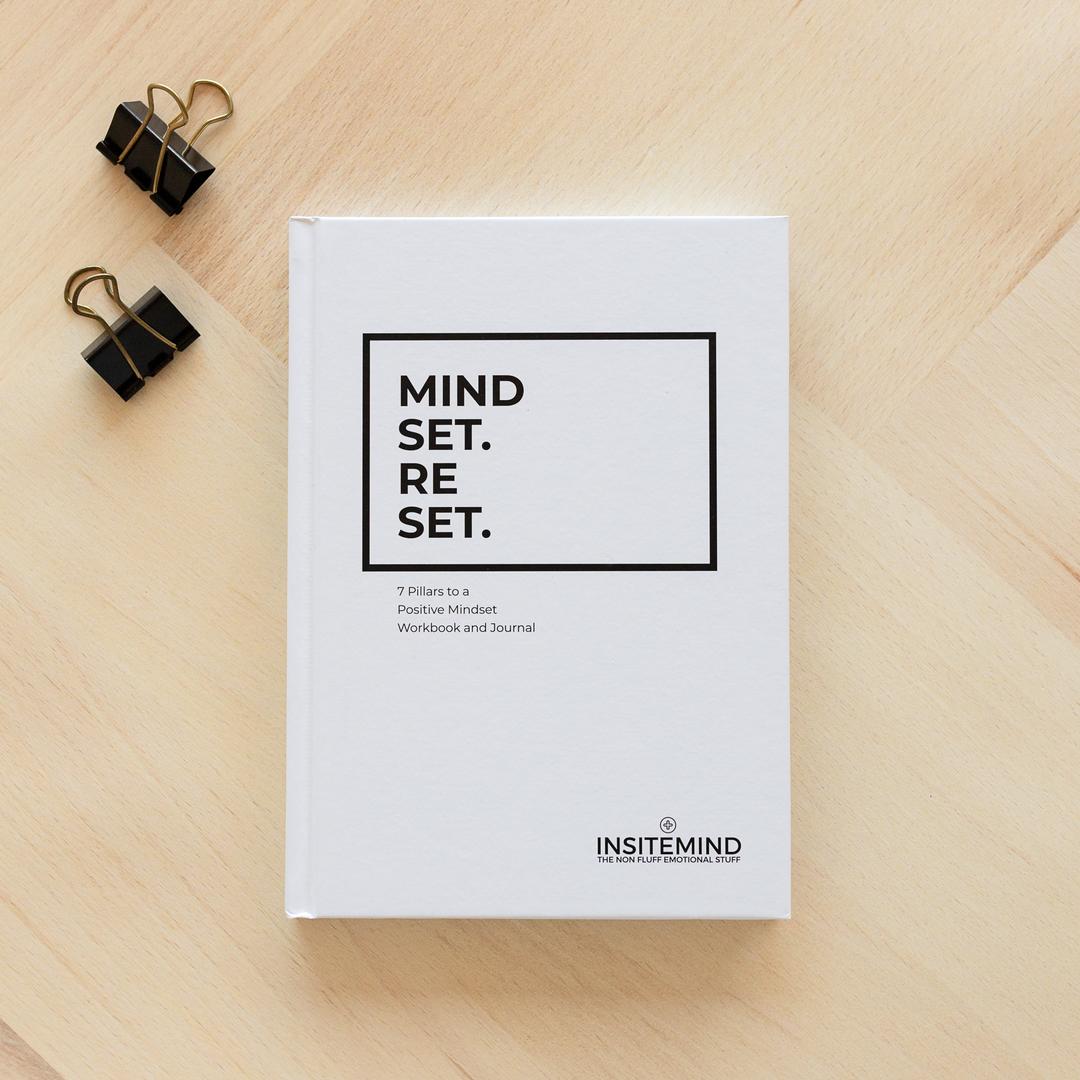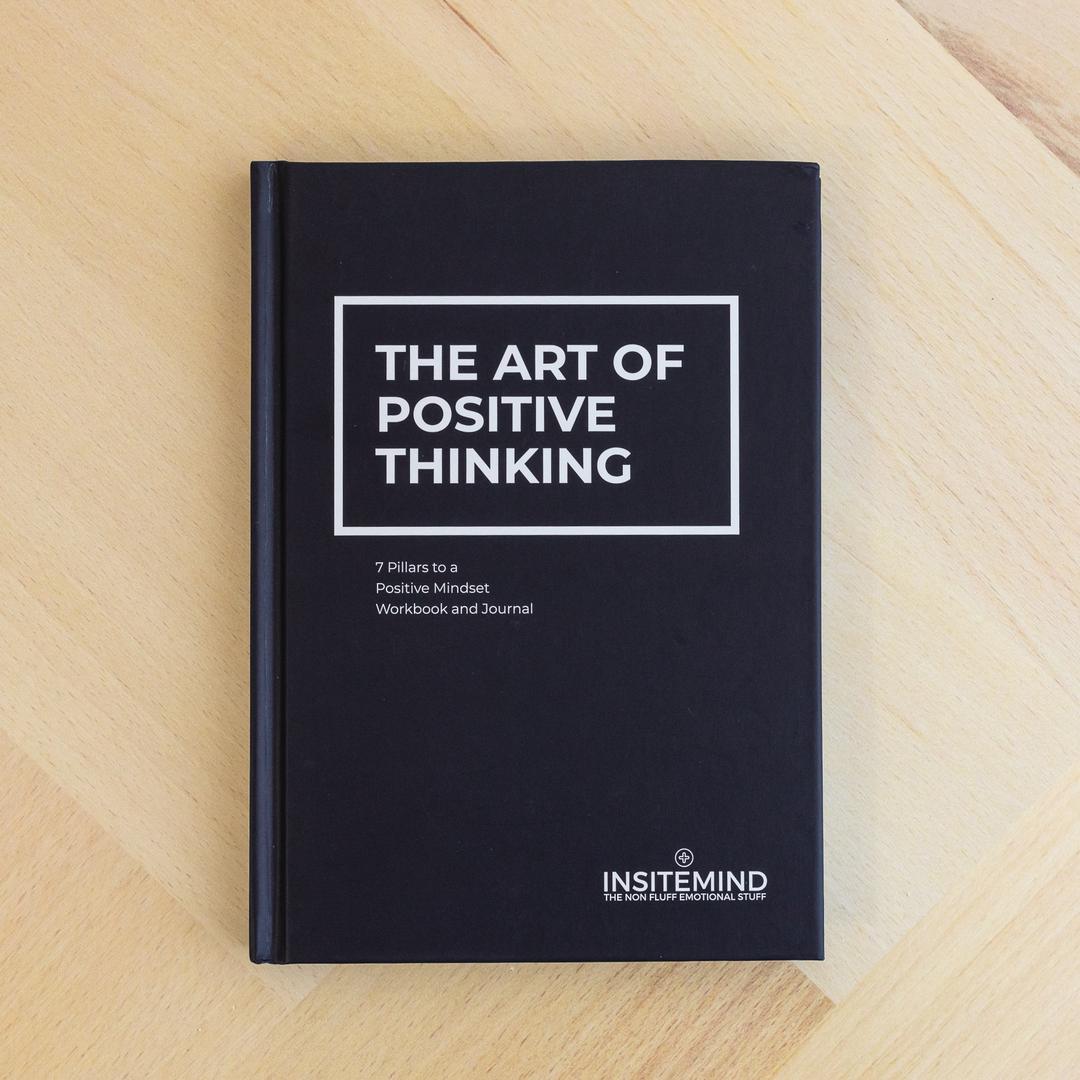 The ART of Positive Thinking.
Master your self talk as you develop a positive mindset by learning how to use that voice in your head for good!
Work through the workbook to change your unhelpful thoughts and beliefs and understand your thinking patterns, learning how to:
Create a

positive future

and live above the line
Learn

positive self talk

+ the exact words to say to yourself

Inspire yourself

and others to make lasting change
Create your

funk buster list

Take back control

of your mindset + know the successful you
7 Day Positivity Challenge
Go on a journey with this self paced workbook helping you to pivot on your negative thoughts and develop that positive outlook that you wished came naturally.

This unique workbook gives practical exercises helping you to learn what to do AND implement strategies into your life immediately to create lasting change.
Move Your Mood.
Move Your Mood is the emotional bible. It helps you to understand your emotions, to manage them and to express them in a positive way!


Understand the

emotion scale

and use this tool to check in on your emotions every day
Learn

self awareness techniques

+ become mindful of triggers
Learn

self management techniques

to overcome outbursts and lows
Move your mood from anywhere, anytime of the day
Learn how to feel emotions without them taking over

Control Emotional hijackings

and become calm regardless of what life throws your way
Create your

30 day plan
This journal is the go to if you want to become emotionally intelligent. Learn how to become calm and centred no matter what environment you are in. Learn how to feel emotions without them taking over + get off the emotional roller coaster.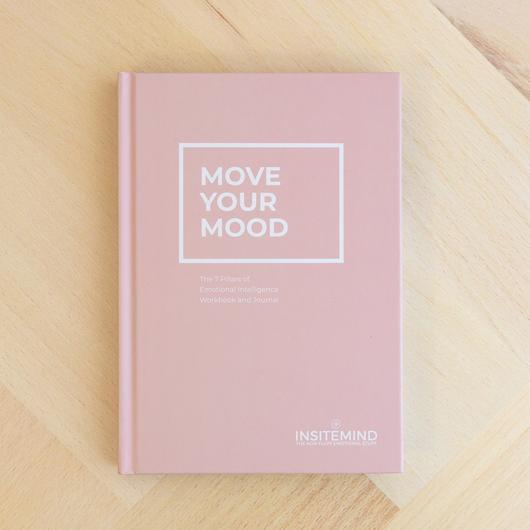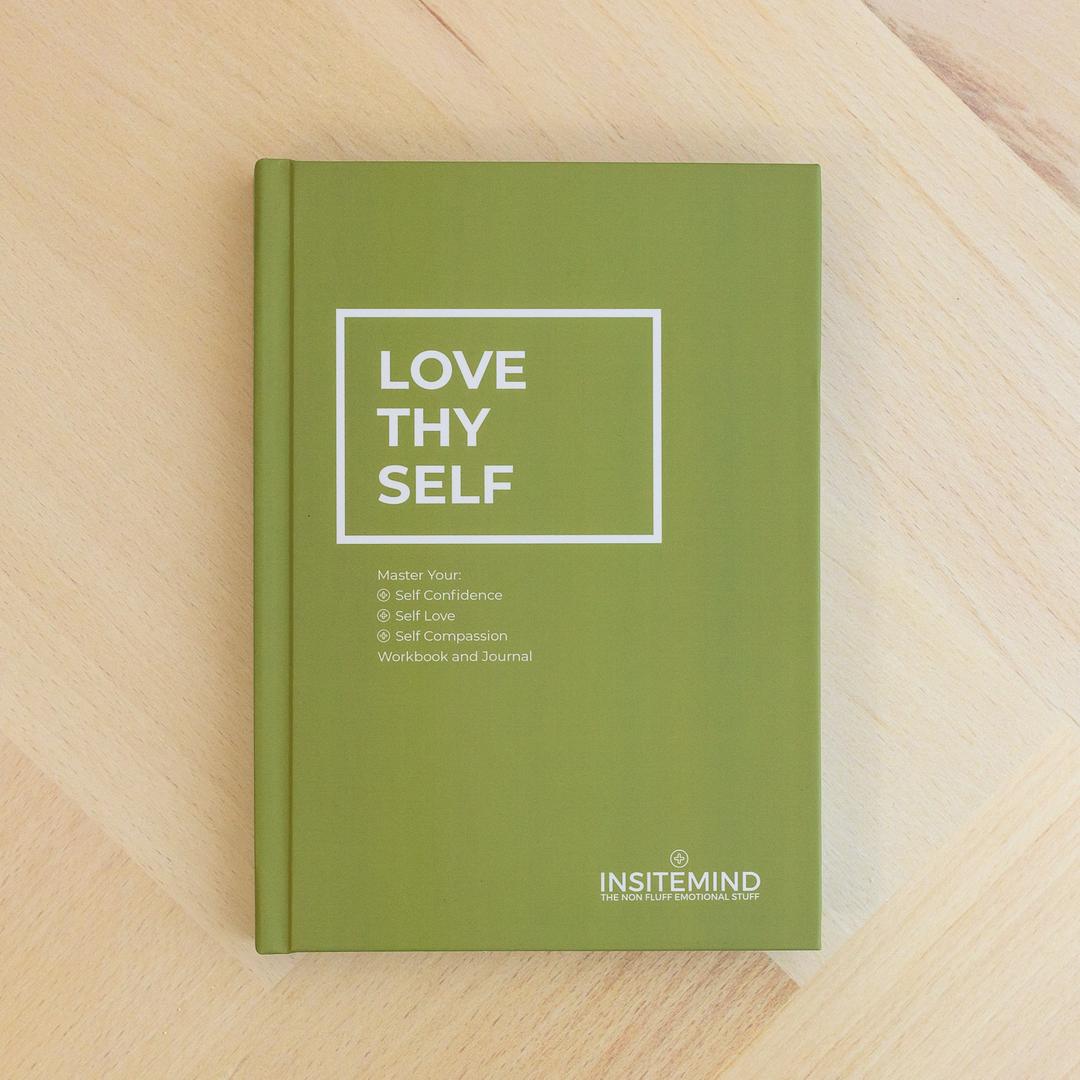 Love Thy Self.
Master your self love, self compassion and self-confidence with our beautiful 150 page hard cover Love Thy Self A5 workbook and journal. First it's about you, fall in love with yourself first. Give yourself the love that you so easily give away.


Create a positive future + start loving the life you have
Create positive self-love strategies + how to stand up for yourself with confidence
Overcome limiting thoughts and beliefs
How to break out of your comfort zones + make friends with fear
Build authentic power + find your voice
Get to know the successful you
Partake in the 5-day confidence challenge
And so much MORE!
This journal will give you the tools to be self confident and assertive and help you to put yourself first, without feeling the guilt. A powerful tool for those who need to come back to who they are.
One Plus One.
Take control of your Relationships with our One. Plus One. Workbook. Whether you are looking to create a positive relationship with your partner, your family or your workmates, relationships can be difficult when you don't have the tools to manage yourself and your emotions.

This workbook is all about emotional intelligence for relationships. Meaning the more you understand you and your partner, the more you can create the relationship you want. Learn how to take control of your emotions, build your confidence and communicate effectively. This workbook is eye opening and will help you in more ways that you can imagine!


Lear how to create a positive relationship with anyone
Understand your love languages and your partner's
Understand and work with your partner's personality style
Learn how to set boundaries and stick to them
Learn how to express how you feel, be understood and have a win / win outcome
And MORE!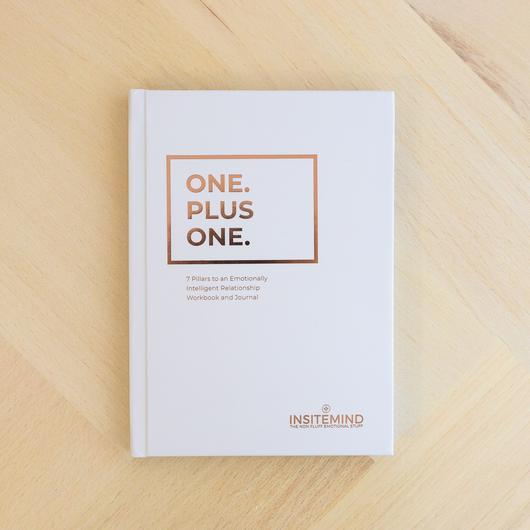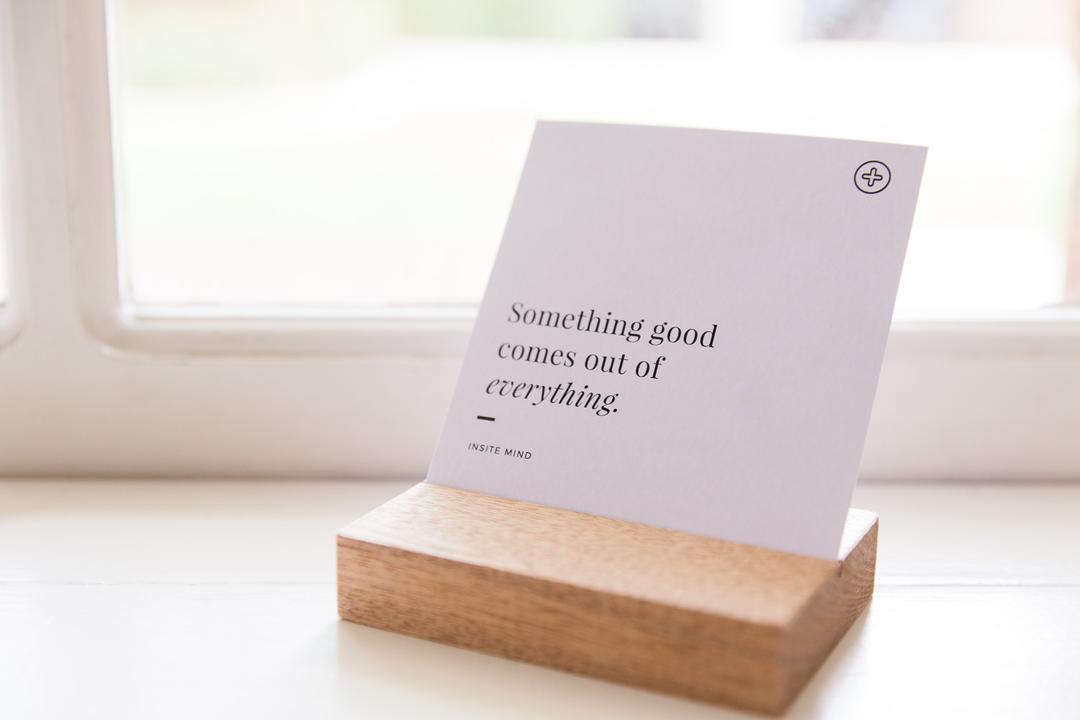 Oh Happy Day Cards.
Our best selling Day cards are use by thousands of people to change their thoughts daily.
Use these 52 unique positive affirmations to help you change your thoughts each day. We know how important positive thinking is but we just don't spend the time doing it.
These cards will help you to develop that daily habit that you are looking for. Create that daily habit as you sit with your cuppa, at your work desk or near your bed, where ever yours work best for you.
Pack includes beautiful wooden stand and presentation box.
My Weekly Priorities.
Plan your week like a professional with this A5 size weekly priorities tear pad!
Start your week right by setting aside 15 minutes to list your priorities for that week and then numbering them in priority order. Then simply tick them off as you complete each task.
What better way to ensure you achieve your goals each and every week!
52 pages to get you through the year.
What are you waiting for... let's prioritise!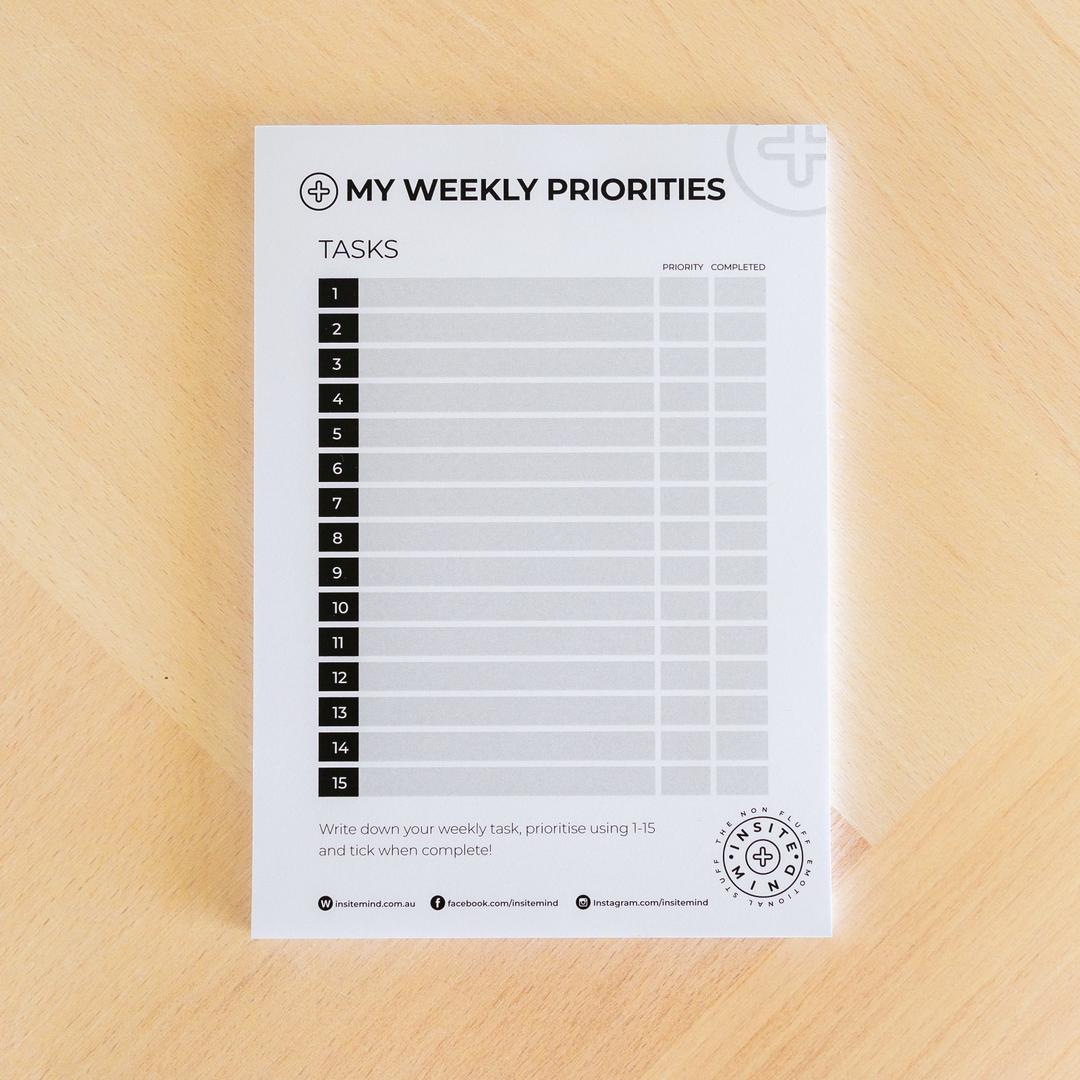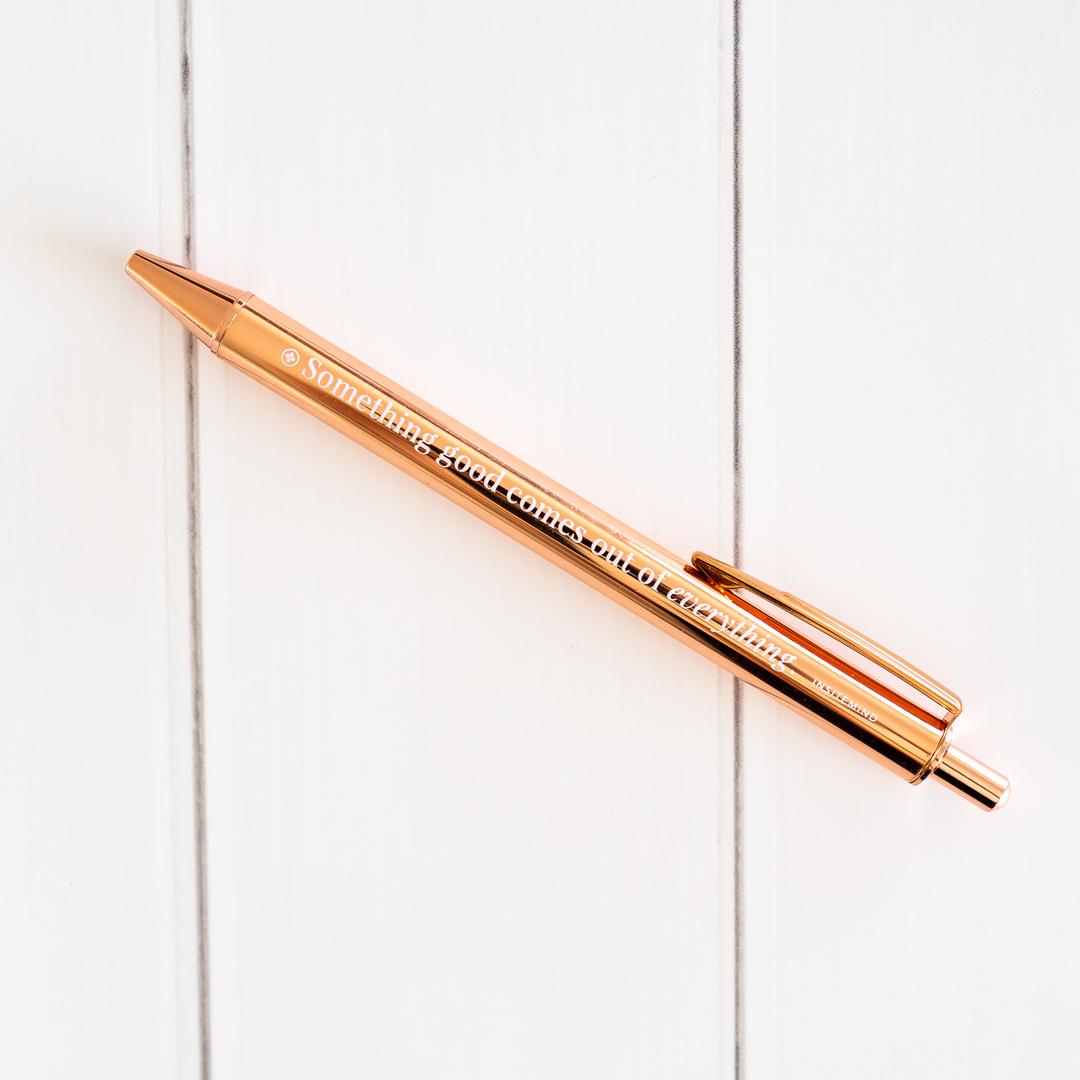 Oh Happy Pen.
This beautiful rose gold pen will be the perfect companion to your journal process.
Not only does it look and feel great, it writes lovely and the affirmation, Something good comes out of everything, written on the pen serves as a constant reminder that in every situation there is good to see, helping keep your positive mindset.
Be sure to keep this pen as a constant reminder and before you start your day, or use your pen, repeat this affirmation to yourself!
What are people saying about the Transformation Pack?
★ ★ ★ ★ ★
Beautiful product
"Absolutely love the aesthetic of the books. Have just started my journey and I am really getting into the way everything is laid out and the insight. Customer service was brilliant. Highly recommend"
- Siobhan N
★ ★ ★ ★ ★
"I'm only just starting to use my journal kit, I LOVE the aesthetic (although not the purpose) I've been journaling and writing to some extent for year's and it can be a very messy unorganized thing which leads me away. Where I've set the journals nicely on my desk and I find myself excited & motivated to get going. I'm taking my time with them while there is a lot of information I personally am aware of being someone on a journey to re-wiring their brain and changing their story I find the routine and convenience is exactly what I need. I'm more than sure I will learn new things I'm simply saying the way the books are set for you to build into a routine are enough for me to give 5 stars let alone the deeper more internal benefits. Treat yo self these are great!"
-Aimee S
Don't Just Learn, Do!
How it Works ...

Read the Journals + Implement the lessons
These journals and workbooks are designed to help you learn + do. Set your goals, control your self talk and manage your emotions. Start with the journal that resonates with you the most. Or use it in this order, Mindset Reset, The ART of Positive Thinking, Move Your Mood, Love Thy Self and One Plus One.

Just fifteen minutes a day.
Start the day off right as you pick a card from the 52 unique positive affirmation cards to read to yourself each day. Pick from the order, or choose randomly as a sign as to what you need to work on that day.

Change Your Thoughts, Change Your Life.